I am Ariel!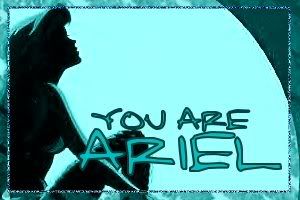 Headstrong and fiesty. You have a mind of your own that's full of romantic dreams about the world around you. Exploring exotic places is your ultimate dream, and although you can be a little naive you'll realize that there is something to be gained from your family's wisdom.
mOrning ols! i dpt kuiz nih dari
hOney
... very3 d interesting...
i'm doing this to cheer me up. Thanks hOney dear =)
From the quiz, i'm Ariel.... hehehe...
Meh la try.... if ada masa lapang... tgh tensen keje ke... tensen ngan sape2 ke... huhu